DFCV Sells Over 16,000 Medium & Heavy-duty Trucks in March
Sprint from the very beginning. According to a sales express, Dongfeng Commercial Vehicle Company (DFCV) sold 16,374 medium & heavy-duty trucks in March, up 718 percent month on month, including 15,333 heavy-duty trucks and 1,041 medium-duty trucks. From January to March, DFCV sold a total of 32,544 medium & heavy-duty trucks.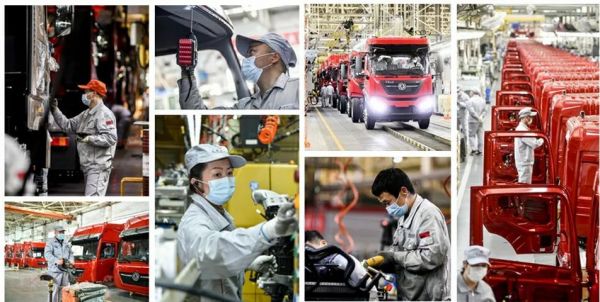 According to industrial data, 113,000 heavy-duty trucks were sold in China in March, up 200 percent month on month and down 24 percent year on year. DFM regained the second place on the top 10 best-selling heavy-duty truck manufacturers list, showing its hardcore strength in work and production resumption in the epidemic fight.
ince March, all units and functional departments of DFCV responsible for selling Dongfeng heavy-duty trucks have kicked off discussions about "how to minimize the losses of the epidemic", hammered out corresponding "chase programs", worked out specific implementation plans for achieving business goals, and gone all out to advance production operations efficiently.
Since starting to manufacture epidemic prevention vehicles on February 25, DFCV has improved its daily output steadily from 50 units to 100 units and 300 units, and achieved a record high of over 720 units (headquarters). All employees of DFCV have resumed production. By first opening the channel for commodity vehicle dispatch and integrating transport resources inside and outside Hubei Province, DFCV has rapidly restored its transport capacity to the normal level. While regaining its production tempo, DFCV has tightened quality control.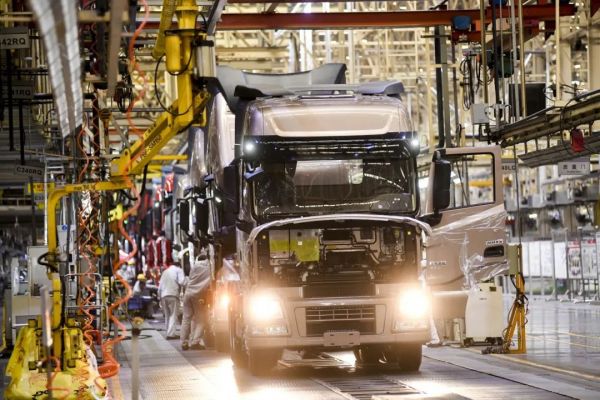 DFCV's frontline workers have gone all out to make up the output shortfall in the last two months, and the sales department has braced itself for market development early. During the epidemic period, DFCV's marketing staff resorted to "unconventional marketing", to make up for lost time and losses.

DFCV has organized online marketing activities since February 17, organized 727 online activities in five key marketing centers in China as of March 19, and signed purchase contracts with some customers, to lay the groundwork for marketing efforts after full work resumption. Besides, DFCV has promoted products online through various activities, and signed contracts for over 200 units and contracts of intent for over 300 units.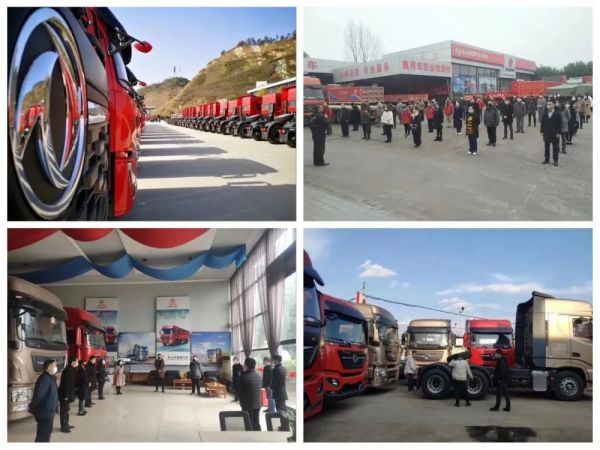 The Marketing Division of DFCV has taken multiple measures to promote regional network sales. They offered business training-Work Exchange on Commodity Marketing Service and Features of IOV in association with network members, to further promote the integrated sales of vehicles and soft products.

In the special period, service outlets were most concerned about the timely delivery of parts. The Aftermarket Division of DFCV has ensured parts supply through rush order coordination, direct delivery by suppliers and pickup upon online ordering, to enhance terminal customers' satisfaction.
On March 22, the fifth day after work resumption, DFCV got an order for 100 Kinland VL tractors from YTO Express.